Rome – Jun 1, 2023
We are pleased to announce the publication of Imminent's third Annual Report, "Word Wide Wisdom." The 2023 report explores the frontier of collective intelligence in a multilingual and multicultural context, focusing on the performance of multilingual teams. It's an invaluable resource for business leaders, technology enthusiasts, researchers, and language specialists who want to harness linguistic and cultural diversity for collaborative intelligence.
Each year, Translated's research center, Imminent, produces a report on the rapidly evolving landscape of linguistic services with the goal of bringing a broader cultural perspective to language localization. This latest edition sheds light on strategies for facilitating understanding among people who speak different languages to make collaboration more effective. It investigates how multilingual teams interact and offers insights on improving their collaboration from a cognitive, organizational, and technological perspective.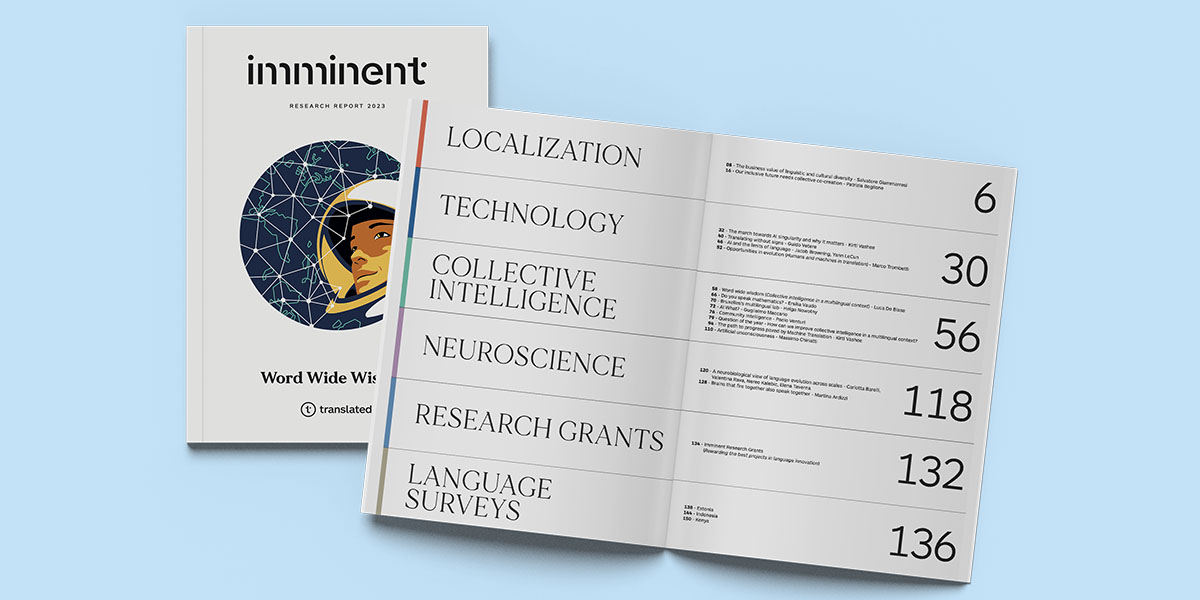 'Word Wide Wisdom' takes readers through the technological, linguistic, and economic dynamics at play in a multilingual context. The report consists of research papers, insightful data on rapidly developing countries, and thought-provoking interviews with Imminent's distinguished scientific committee members. This includes notable contributions from experts such as Airbnb's Head of Localization, Salvatore Giammarresi, and Nimzdi Insights's co-founder, Renato Beninatto, as well as invaluable insights from ESA astrophysicist Ersilia Vaudo, and former President of the European Research Council, Helga Nowotny, who explore how socio-technical groups evolve in multilingual contexts and what tools can help to successfully collaborate together, understanding each other.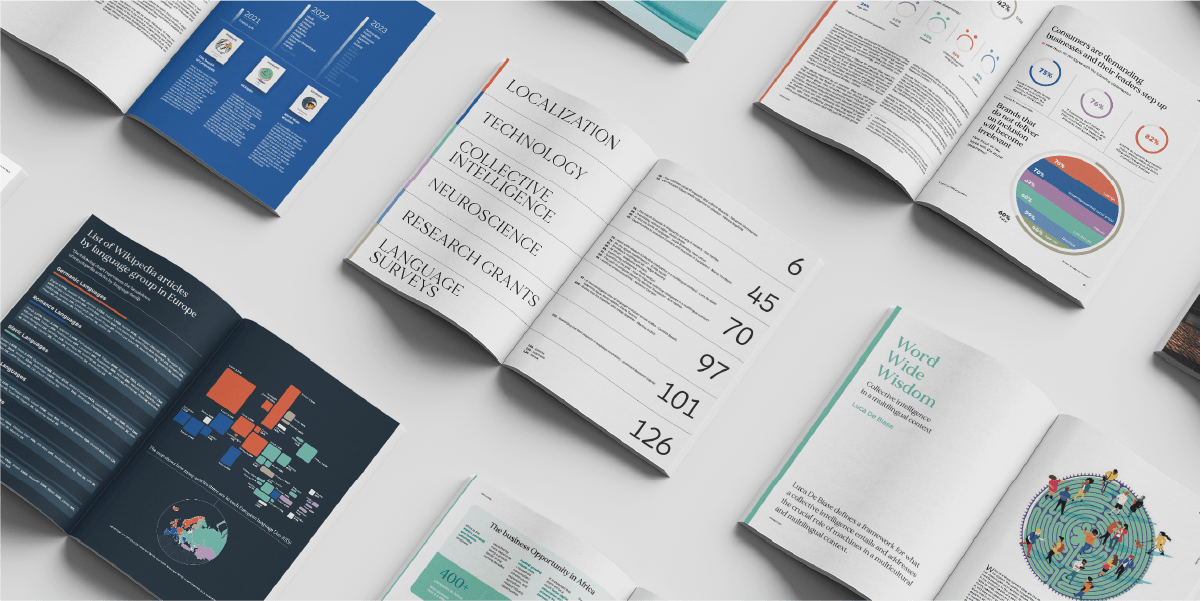 The 2023 Research Report is currently free for a limited time, after which it will be available for $99. It can be ordered at imminent.translated.com/research-report-2023
Imminent hosted an online event to celebrate the launch of the new Annual Report. During the event, Imminent's community of experts, including business leaders, top linguists, and researchers who have contributed to the report, answered questions and started an ongoing dialogue to traverse cultures, disciplines, and linguistic boundaries. The recording of the event is available at the following URL: imminent.translated.com/research-report-2023-online-event.