We open up tools for globalization engineers
Translation APIs for continuous localization, advanced repetition leveraging, content extraction from 71 file formats and 21 content sources, neural adaptive machine translation, and much more.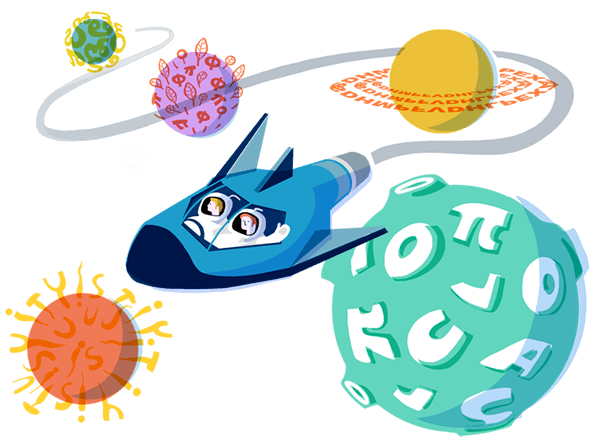 Software
properties
resx
xml
sxml
txml
dita
strings
Android xml
srt
wix
po
g
Web development
htm
html
xhtml
dtd
json
yaml
yml
Interchange Formats
xliff
sdlxliff
tmx
ttx
xlf
Scanned Files
pdf
bmp
png
gif
jpeg
jpg
tiff
Text formats
MS Word
MS Excel
MS Power Point
MS Access
MS OneNote
MS Publisher
Open Office
Google Docs
Google Sheets
Google Slides
Zip
Solutions for large enterprises
TranslationOS
Continuous localization made easy. Translation OS is our full-stack platform designed to be a drop-in replacement of vendor-driven localization processes. TOS connects your content with our expert translators, providing speed, scalability, and transparency that will change the way you localize content for good.
Learn more

TranslationOS API
The most sophisticated, yet simple to use, translation APIs.
Continuous localization. Push content anytime with our smart data aggregation.
71 file formats, 21 data sources and custom connectors.
Advanced repetition leveraging, ICE, SPICE, and dynamic penalties for MT.
Fully integrated Neural Adaptive Machine Translation.
Try our APIs
Contact us
We are constantly looking to hire great engineers with a global mindset. We are tackling the most difficult issue relating to AI: human language. We are doing it with ethics and speed by creating an unprecedented symbiosis between humans and machines.
Apply now
Learn Artificial Intelligence with us
Become an AI expert working on real industry projects, by taking part in the Artificial Intelligence mentoring programme of Pi School, co-founded by Translated.
Apply for the next batch
Get an instant quote
The easy way to get your documents translated fast.
Buy online in a few clicks.
Instant quote