From innovative startups
to multinationals
Serving 319,322 clients worldwide, we partner with businesses of every size, adapting from small, on-demand tasks to high touch, fully managed solutions.
Case studies

Google is the leading web search and online advertising solutions provider. For them, we have translated a volume of more than 320 million words in 590 language combinations since 2007. Additionally, we have created a custom build AI system for the classification on 700K keywords for various industries, and we have provided an integration of our professional translation services within Google Translate, Youtube and Playstore.

Since the beginning of 2018, Translated has been a key partner in supporting Airbnb global expansion in 30+ markets. As the sole translation provider for Airbnb, Translated takes care of a variety of projects to help Airbnb reach its goal: from the localization of the Airbnb website, to the translation of all marketing material, videos, app and user generated content. Thanks to the integration with TranslationOS, Airbnb can now rely on a customized continuous localization workflow, with automatic data intake and workload distribution, giving the company access to the world's best linguists, guaranteeing top quality results.

Translation of fashion marketing content in over 60 languages, including: press releases and statements, articles, corporate slides and presentations, website contents and product descriptions, for a volume of more than 2 million words successfully delivered.

Translation of standards, policy documents, reports to other EU institutions, framework documents on legal, technical, financial, scientific and economic issues, correspondence, web pages, press releases, speeches and statements, in 35 languages and for a volume of more than 25 million words.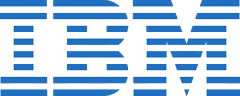 IBM is a renowned multinational technology and consulting company, which requires the translation of highly-specialized software manuals, software content strings, technical documentation, as well as marketing, web and legal contents, for a volume of more than 16 million words.

Enel Group is Italy's largest power company and one of the World's leading distributor of electricity and gas. For them, we translate all types of corporate and technical documents, including CEO's statements, corporate communications, web content, reports and technical specifications,for a volume of more than 17.8 million words.

La Prairie is a world-renowned luxury cosmetics company. They require an exceptionally high level of quality for their beauty product descriptions, product data sheets, marketing material and press releases, which we are able to provide thanks to a dedicated team of translators specialized in cosmetics.

The World Health Organization is the United Nations public health authority. They require the translation and proofreading of abstracts for the Bulletin, one of the world's leading public health journals, for the Global Health Observatory, WHO's gateway to health-related statistics, and for the WHO Framework Convention on Tobacco Control, which is the pre-eminent global tobacco control instrument.

Le Figaro was the first national daily newspaper in France. For them, we translate press articles in a variety of subjects, as well as the premium quarterly magazine "Paris Chic", which addresses the Chinese and Brazilian visitors to Paris.

Expedia is one of the world's leading online travel companies. For them we have translated hotel and service descriptions within tight timeframes (1 million words translated in 4 languages, in one month), always making sure to follow their specific brand styleguides.

The Eu Court of Justice is the highest court in the matters of European Union Law. They require the translation of preliminary rulings and conclusions of the European Court of Justice, rigorously to be carried out by a dedicated team of translators specialized in international and European law.

Baker & MacKenzie is one of the world's largest corporate law firms. They require translation services for highly-confidential legal material for large business clients, which demand specialized legal translators and revisers, and often fast turnaround times.

Dolce & Gabbana is a leading Italian luxury fashion house with a global presence. For them we translate fashion marketing contents, including product descriptions, website content, retargeting and social campaings, press releases and fashion blog articles, respecting their communication style and guidelines.

Huawei is a leading global ICT solutions provider to which we provide top quality translation of technical specifications for mobile devices, legal documents and contracts, tender documentation, while always guaranteeing maximum confidentiality.

Johnson&Johnson Medical is a division that specializes in cutting-edge medical technology. Over the years we've translated for them a large variety of highly specialized content in the fields of medicine and medical equipment, particularly about implant and surgical technologies.

Translation of technical documentation, sales offers, partnership proposals, employment contracts and legal documentation, guaranteeing absolute confidentiality, very high quality and fast turnarounds.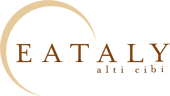 High-quality translations with quick turnaround times. Google Ads and Facebook campaigns for overseas markets are no problem for us now!
Laura Corallo - Eataly,

Translated helped Airbnb develop a new translation workflow maximizing quality, control and cost efficiencies.
Salvo Giammarresi - Airbnb

The Translated team has always been professional and helpful. They are quick to respond to requests for assistance and they respect the agreed deadlines.
Fabio Vanek - Italiaonline,

Translated has been localising Google Ads and Facebook marketing campaigns for us for several years. We consider them one of our trusted partners, and they have never let us down.
Alberto Mauri - GroupM,

The Translated team is efficient from both a sales and an operations perspective. They are especially diligent when it comes to delivery deadlines, and they quickly take action where necessary to resolve any issues after delivery.
Davide Scalvi - Docebo,

Thanks to Translated, our website is now available in 20 languages instead of 6, allowing us to enter new markets - the number of countries where we operate has risen from around 10 to 50!
Pierre Massol - TravelCar,

Over the last few years, I've used Translated for translations from German and Russian into English. Their service is normally quick and efficient, with a transparent pricing structure.
Marcello Pasquali - Enel Green Power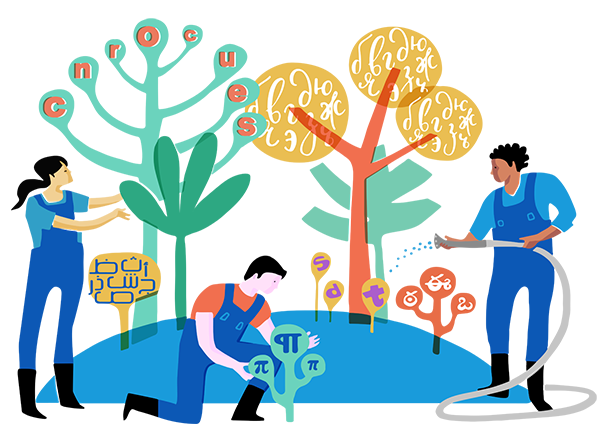 Embrace our culture
We are generous optimists with an empowering culture. We pride ourselves in paying our translators fairly and providing a working environment that is collaborative, fun, and open to everyone: a culture that inspires talents to do great things for you.
Learn more
Get an instant quote
The easy way to get your documents translated fast.
Buy online in a few clicks.
Instant quote