We open up better ways of working
Get the chance to work on interesting projects, at your own pace, and deciding your own rate. We provide the technology for free, and support your career with continuous education programs.
Apply as a translator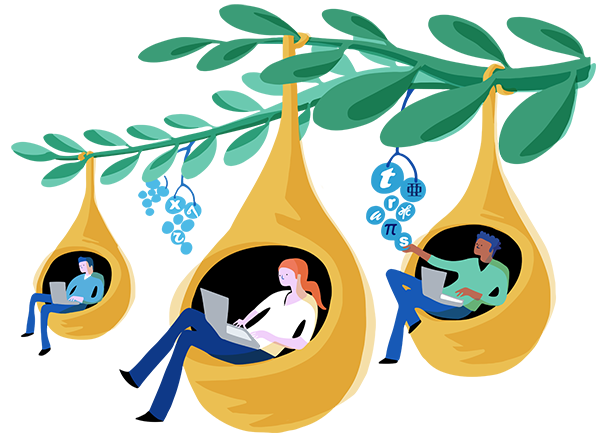 We are recruiting language talent
Rated as the best company to work with on Proz.
Rated as the best company to work with by Fairwork.
Get paid end of the month, as fast as an employee.
Hundreds of interesting jobs assigned per hour.
Free to decide your own rate per word.
Free to work with us from anywhere and anytime.
Free educational programs.
Punctual payments
Translated is rated one of the best agencies to work with on the Proz Blue Board, and that's because we care so much about our translators. You are free to set your own rate, and we pay on time at the end of each month.
Interesting projects
You'll translate for the world's largest brands, innovative startups, and genuine small enterprises. Using T-Rank, we make sure you receive content that is relevant to your experience.
Professional PMs
Our project managers will help you grow as a professional translator thanks to the automation of their repetitive tasks, which leaves them time to nurture human relationships.
Our technology is yours to enjoy
We believe humans and technology are stronger together. That is why we design technologies and make them available to everyone, either for free or open source.
Apply as a translator
Apply to work with us as a freelancer translator.
We welcome young talents, experienced professionals, and domain experts.
Apply now