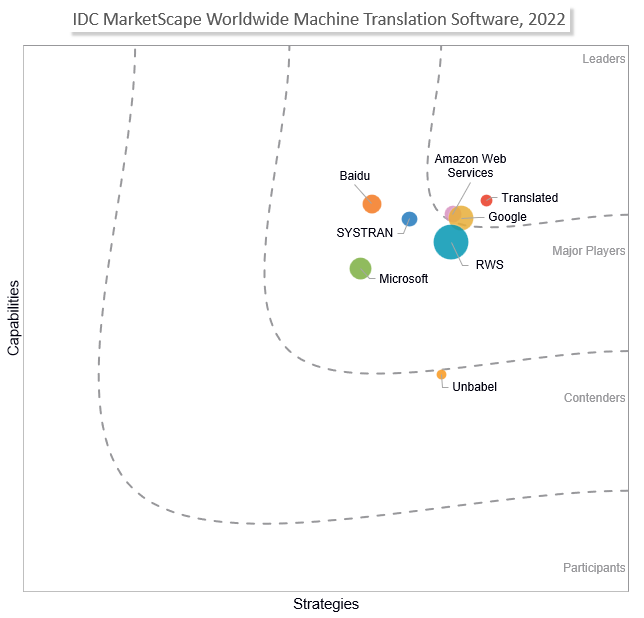 Rome – January 17, 2023
Translated has been recognized as a Leader in the MarketScape "Worldwide Machine Translation Software 2022 Vendor Assessment" (Doc #US48325622, December 2022) by IDC, the premier global provider of market intelligence and advisory services for information technology. The study evaluates companies in machine translation (MT) on the capabilities of executing clients' projects and alignment with their future requirements. This recognition follows the mentions Translated recently received by Intento and Gartner for machine translation quality and AI-powered translation services.
"We are proud of leading the advances in the technology that is redefining the entire localization industry," said Marco Trombetti, Translated's CEO.
The IDC MarketScape report notes:
"Consider Translated's ModernMT for machine translation if you are a large, multinational corporation looking for adaptable multidomain support that can be deployed either on premises or via cloud, with related support for areas such as localization and human validation."