Rome – Jul 27, 2023
Translated is thrilled to announce the launch of ModernMT Version 7, a significant upgrade to its adaptive machine translation (MT) system. The latest version introduces Trust Attention, a novel technique inspired by the human brain's ability to prioritize information from trusted sources,
improving translation quality by up to 42%
. This innovation sets a new industry standard, moving away from traditional MT systems that are hampered by an inability to distinguish between trustworthy data and lower quality material during the training process.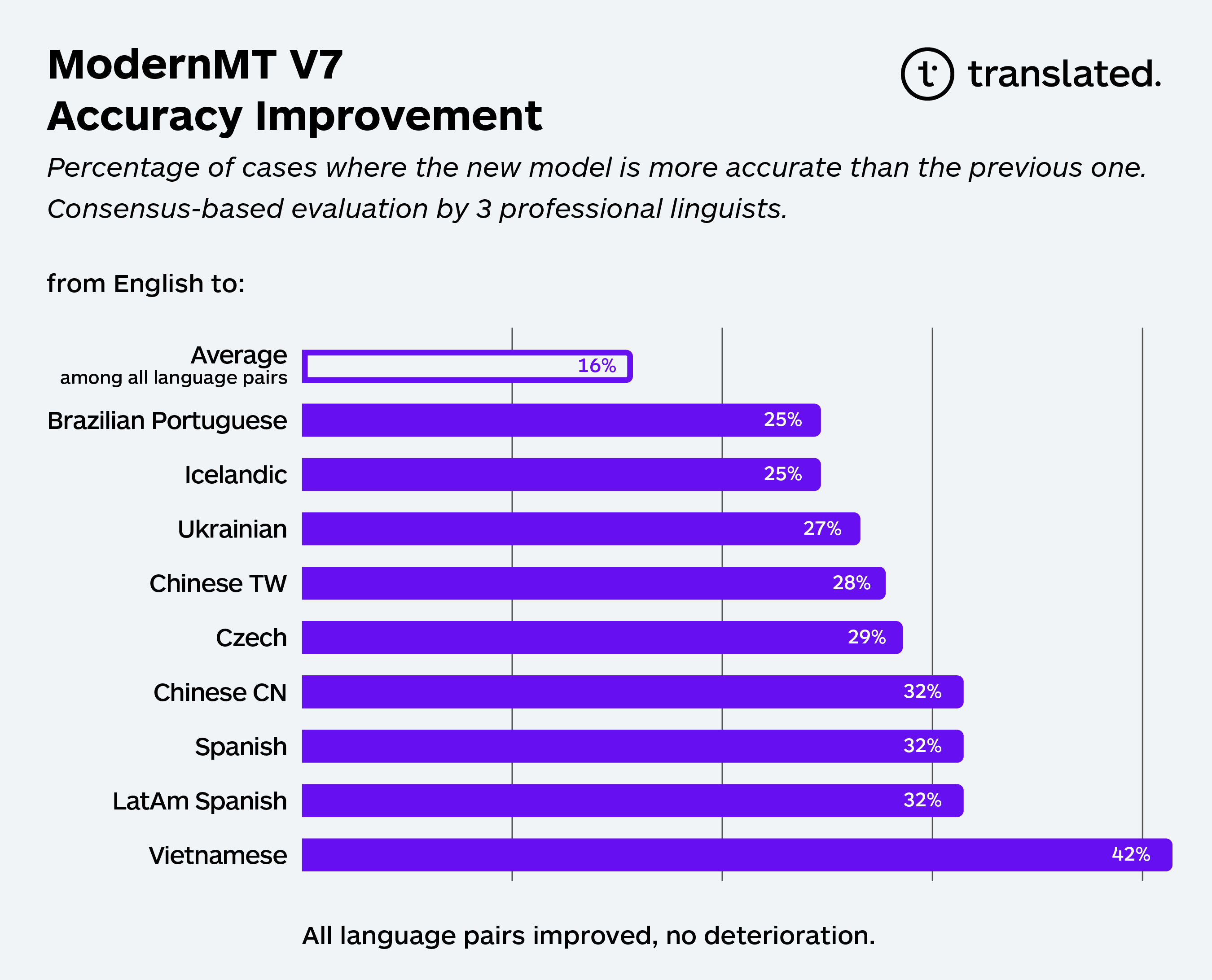 ModernMT now uses a first-of-its-kind weighting system to prioritize learning from high-quality, qualified data – meaning translations performed and reviewed by professional translators – over unverified content from the Web.
As it did when introducing adaptivity, Translated looked to the human brain for inspiration in developing this new technique. Just as humans sift through multiple sources of information to identify the most trustworthy and reliable ones, ModernMT V7 similarly identifies the most valuable training data and prioritizes its learning based on that.