Rome – Jun 5, 2023
In a significant breakthrough for generative AI and content creation, we are proud to introduce our innovative language model T-LM (Translated Language Model). This groundbreaking tool will help unlock the full potential of OpenAI's GPT-4 for businesses around the world. It provides companies with a cost-effective solution to create and restructure content in 200 languages, bridging the performance gap between GPT-4 in English and in other languages.
Until now, GPT's impressive performance has been a privilege of the English-speaking world. Companies operating in languages other than English have often found their performance lagging behind that of GPT models from several years ago, with some languages trailing by as much as three years. For these companies, the performance gap in understanding, generating, and restructuring content in languages other than English was an ongoing challenge that often prevented them from taking full advantage of generative AI.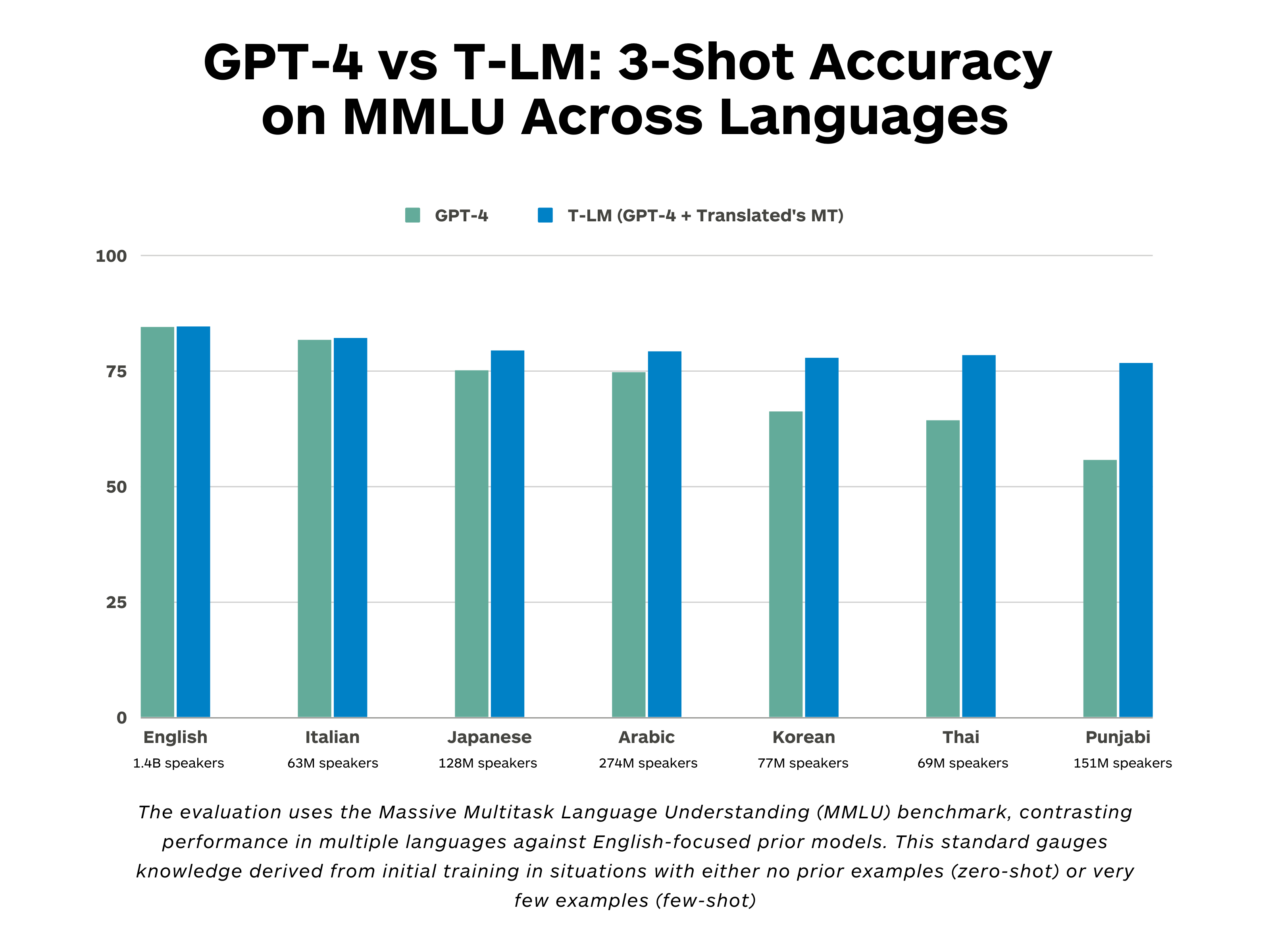 Additionally, using GPT-4 in languages other than English can cost up to 15 times more.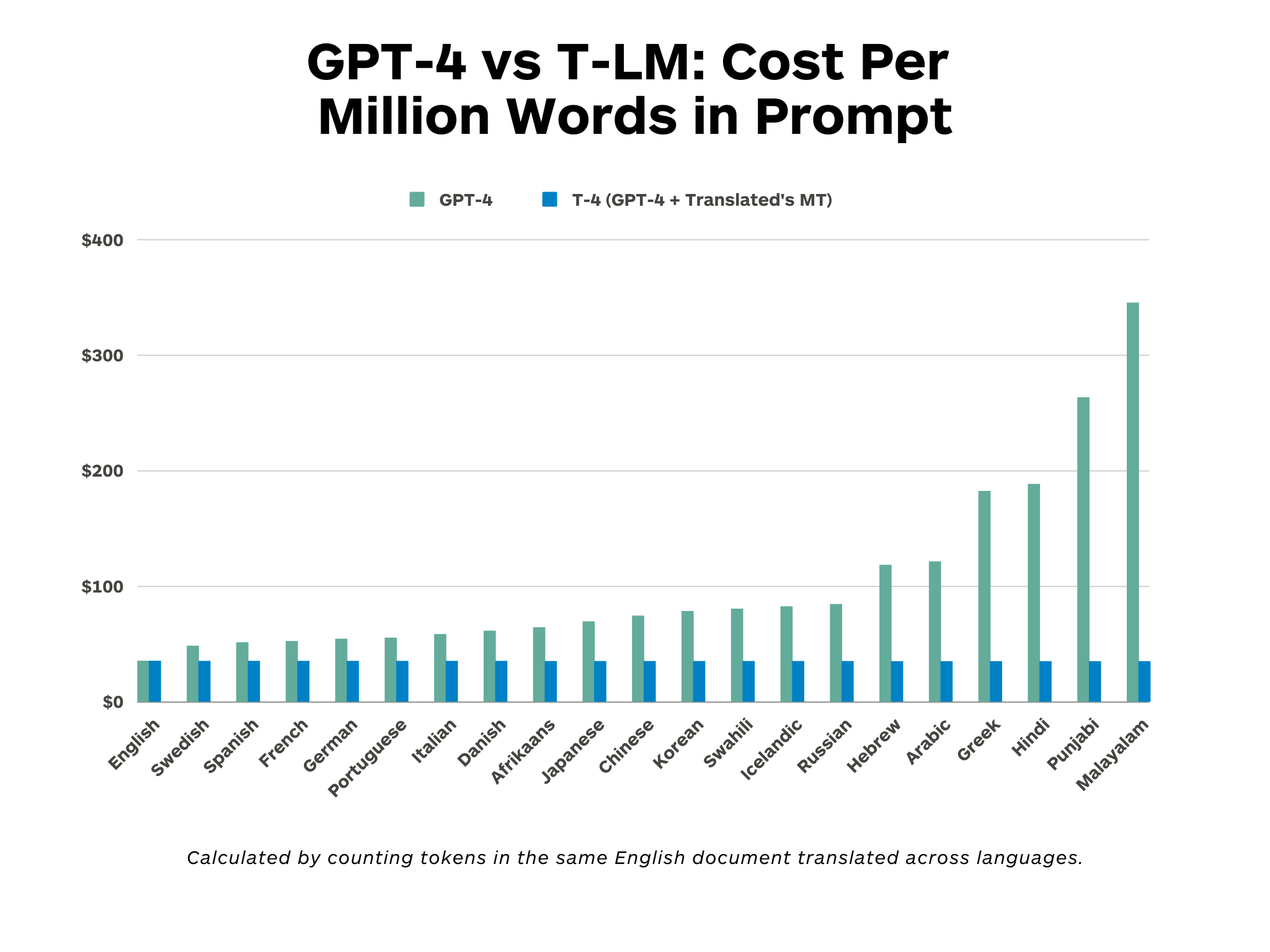 T-LM integrates our award-winning adaptive machine translation (MT) with OpenAI's GPT-4 to bring advanced generative AI capabilities to every business operating in the languages spoken by 95% of the world's population.