Rome – May 17, 2023
We are pleased to announce that Matecat, the AI-assisted CAT tool developed by Translated, now incorporates OpenAI's GPT-4 for enhanced productivity and translation quality. This integration removes the need to look up context-specific word meanings outside of the CAT tool. This latest version of Matecat also introduces declension recognition, increasing glossary matches in the source text and minimizing false positives in terminology quality assurance (QA) like never before in a CAT tool.
Some of the most time-consuming tasks in the translation workflow are verifying context-specific word meanings and addressing terminology error notifications. These tasks often require leaving the CAT tool to search for definitions or deal with false positives generated by declensions. This can result in a loss of focus and ultimately affects productivity.
Matecat streamlines the translation process by providing translators with context-specific definitions for words they highlight in the source language (users only need to click on an icon to get the definition). To generate definitions, it utilizes GPT-4 Chat Completion API, the most advanced version of ChatGPT Plus, with fallback on GPT-3.5-turbo when exceeding OpenAI's rate limit for GPT-4.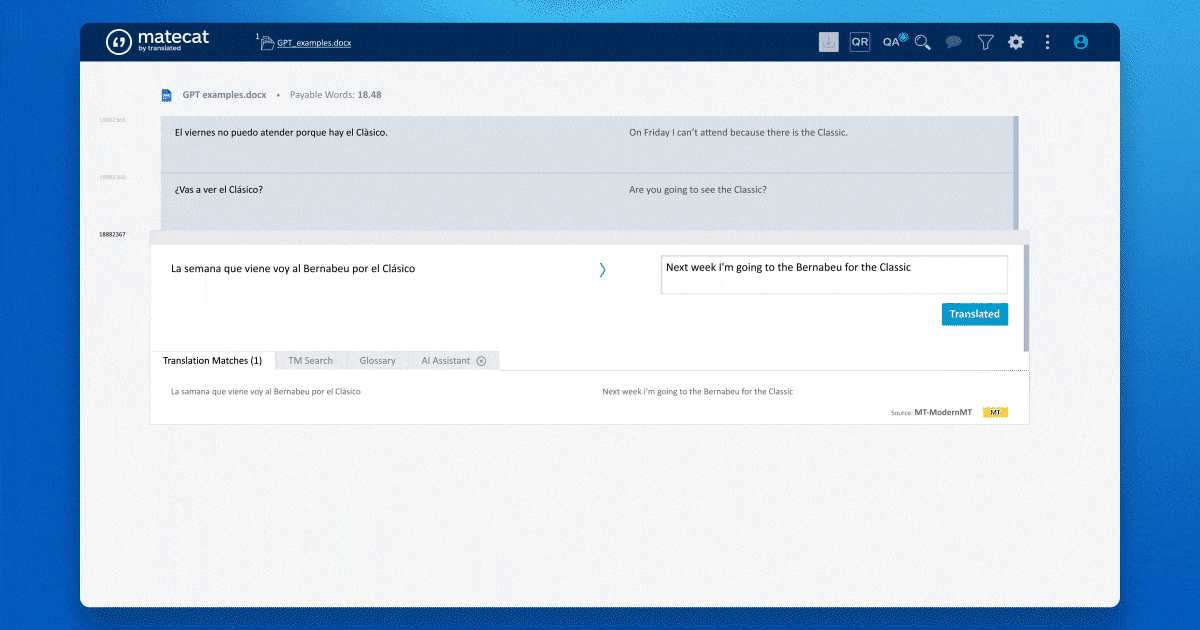 Additionally, Matecat now improves match accuracy for glossary terms by recognizing declensions, such as different verb forms, in the most commonly used locales. Both glossary terms and declensions are now highlighted in the source text to help translators use the glossary-approved translation.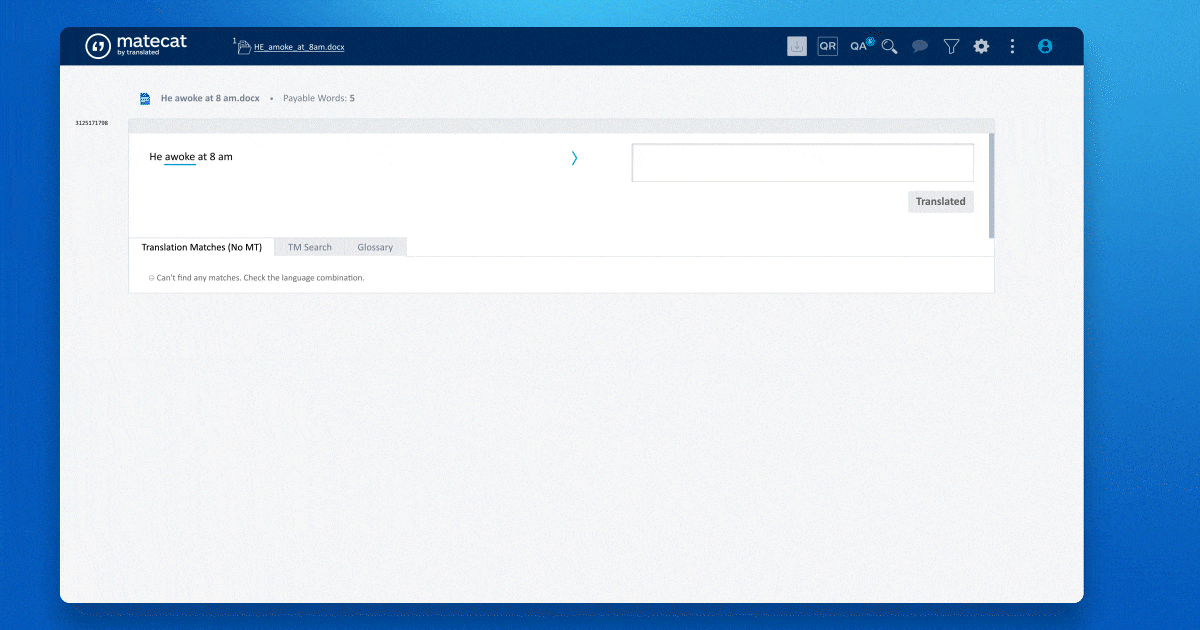 The new features are now available to translators by default in the live version of Matecat. Enterprises working with Translated can benefit from the upgrade without needing to modify their usual translation process. Matecat is available for unlimited free usage at matecat.com.