English Translation Services
Effectively reach your English-speaking audience with our professional translation services, crafted by native translators and powered by cutting-edge technology.
546,999

Native professional Linguists

199

Languages
+20 Years of Expertise
AI-Powered Localization Technology
Quality Assurance Processes
Dedicated Project Managers
Our Translation Services
We provide a diverse array of language translation services, ranging from document translation to website localization, performed by expert native translators working in perfect symbiosis with cutting-edge technology to provide high-quality translations with the fast turnarounds demanded by the market. Whether you're looking to connect with an English-speaking audience or communicate in any other language, we're here to help you cross the language barrier and unlock new business opportunities.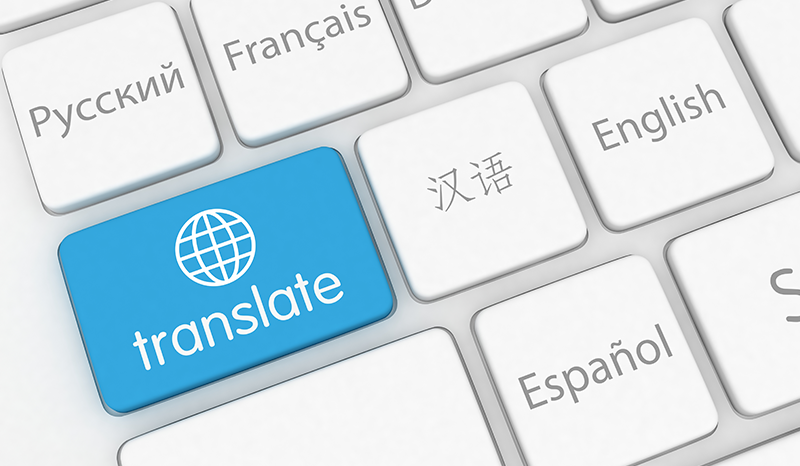 English Localization at Scale
We provide a comprehensive suite of AI-powered technology to help you streamline your translation process and expand your reach to all of your potential customers. Our TranslationOS TMS platform is capable of providing real-time access to linguist profiles and critical KPIs such as financial projections and performance quality. Furthermore, our English linguists benefit from AI-powered tools like Matecat, Matesub, and Matedub, which automate repetitive tasks, allowing them to focus on quality and creativity. Our neural machine translation technology, ModernMT, is at the heart of all these tools. ModernMT is capable of learning from professional linguists' corrections and producing translations that are accurate and contextually relevant by considering the whole document, boosting quality and process efficiency to new levels.
Our Professional English Translators
We work with a pool of native English linguists who have a superior level of expertise and proficiency in both the English language and your preferred languages. They possess deep knowledge of a variety of industries and subject areas, including legal, financial, technical, and medical, and are carefully selected using top technologies like T-Rank™. T-Rank analyzes the characteristics of each incoming translation project and then matches the best English translator for the task based on over 30 factors such as quality and timeliness of previous deliveries, area of expertise, content of the document, and much more.
English Translation Prices
Translation rates depend on several factors, such as the length and subject of the text, the selected language pair, and your preferred translation service level. Furthermore, the translation cost can be impacted by your desired delivery date. Discover the translation price for your content immediately by using our
instant quote
, or send us an <
e-mail
and we will get back to you promptly with a precise quote.
English Document Translation
To establish effective communication with customers and stakeholders abroad, businesses must ensure that document translation is handled meticulously. Our translation service caters for all file types and guarantees the same format after the translation process. From straightforward Word documents to technical JSON and HTML files, we have the expertise to handle them all.
More questions? We're here to help.
Our team is ready to find a solution for your localization needs
Get in touch
About Translated
Translated is an international language service provider and pioneer in the use of artificial intelligence to support professional translators. The company was established in 1999 by linguist Isabelle Andrieu and computer scientist Marco Trombetti with the mission of allowing everyone to understand and be understood in their own language.
To achieve its mission, Translated has always relied on a symbiotic combination of human creativity and machine intelligence. This takes the form of a network of 546,999 vetted, native-speaking professional translators combined with one of the best-performing customized MT engines, ModernMT.
We have delivered 1.2 million translations in 199 languages to 318,493 clients in 40 macro-domains powering the globalization strategy of even the most demanding customers