Subtitles and Transcription Services
We have been selecting and training the best professional translators in the world since 1999, supporting them with cutting-edge technologies to help over 205,025 clients in all industries.
Corporate promotional videos
Music videos
Video ads
Corporate social media channels
Video tutorials and lessons
Seminar transcription
Interview transcription
Medical/scientific transcription
Legal transcription
Police transcription
More complex need?
We will help you get a quote for complex documents, PDFs, websites, software, and more.
Barbara - Senior Account Manager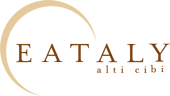 High-quality translations with quick turnaround times. AdWords and Facebook campaigns for overseas markets are no problem for us now!
Laura Corallo – Eataly

Translated helped Airbnb develop a new translation workflow maximizing quality, control and cost efficiencies.
Salvo Giammarresi - Airbnb

The Translated team has always been professional and helpful. They are quick to respond to requests for assistance and they respect the agreed deadlines.
Fabio Vanek – Italiaonline

Translated has been localising AdWords and Facebook marketing campaigns for us for several years. We consider them one of our trusted partners, and they have never let us down.
Alberto Mauri – GroupM

The Translated team is efficient from both a sales and an operations perspective. They are especially diligent when it comes to delivery deadlines, and they quickly take action where necessary to resolve any issues after delivery.
Davide Scalvi – Docebo

Thanks to Translated, our website is now available in 20 languages instead of 6, allowing us to enter new markets – the number of countries where we operate has risen from around 10 to 50!
Pierre Massol – TravelCar

Over the last few years, I've used Translated for translations from German and Russian into English. Their service is normally quick and efficient, with a transparent pricing structure.
Marcello Pasquali – Enel Green Power
Our clients
We proudly serve over 205,025 clients worldwide, including young innovative startups and large global enterprises from varying industries. We have optimized our processes to meet their unique needs, adapting from small, on-demand tasks to high-touch, fully managed solutions.

Read more
Multilingual subtitling and trascriptions
Video is becoming an ever-present medium in the digital era, whether it's social media campaigns, video tutorials, or webinars. Consumers and businesses are creating, watching, and sharing more and more videos.
Translating the subtitles, titles, and descriptions of your videos is a very effective way to get your message across to international users and boost your user base and site/channel views on a global scale.
Translated can handle every stage of your video subtitling project, with a particular focus on any specific requirements you may have. If you do not already have subtitles in the original language, we will offer you our transcription service first, giving us a base to work from in order to create the translation.
Transcription is the conversion of an audio or video file into text format by a specialised professional translator. Normally, we provide a full transcription service. This is a "word for word" or "verbatim" transcription that is 100% faithful to the original recording. However, when creating video subtitles, it is sometimes necessary to produce an "abridged" (not fully word for word) transcription in order to respect the limitations of the space available. Our expert translators can assess your file and provide you with the type of transcription you need.
Subtitle translation is a technical specialization that requires the skills and experience of expert linguists. They must be able to convey the original message without leaving out any relevant information while still reducing the number of words needed in places. In addition to translating the words themselves, subtitlers must adapt the text to the limited number of characters per second (and per line) as well as following spacing rules. There are many factors to be taken into account to ensure that your target audience can easily read and understand your subtitles.
For more than 20 years, Translated has been offering a subtitling service in over 189 languages, always choosing native-speaking professional translators from its exclusive network of 262,577 vetted linguists based around the world. To ensure that the appropriate terminology is used in each language, we select our translators based on the subject matter of your video.
What format will I receive my subtitles in?
We will deliver the subtitle file in your preferred format (Word, .srt, .txt, .vtt, .sbv), with or without timestamps as per your instructions.
Get an instant quote
The easy way to get your documents translated fast.
Buy online in a few clicks.
Instant quote