German Translation Services
Engage your German-speaking audience with our professional translation services, crafted by native translators powered by cutting-edge technology.
517,576

Native professional Linguists

199

Languages
+20 Years of Expertise
AI-Powered Localization Technology
Quality Assurance Processes
Dedicated Project Managers
Our Translation Services
Our team of expert native translators, combined with AI-powered technology, ensure accurate and culturally appropriate translations. We offer a wide range of language translation services, from document translation to website localization.
Whether you need to reach a German-speaking audience or communicate in any other language, we are here to help bridge the language gap and turn languages into opportunities.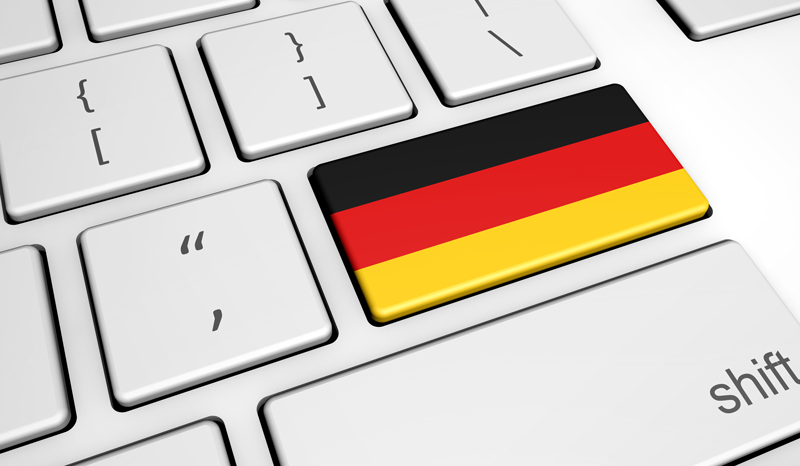 German Localization at Scale
We offer a wide range of AI-powered technology to scale your translation process and help you reach your potential customers everywhere in the world. Thanks to TranslationOS, our TMS platform, you can have real-time visibility of linguist profiles and valuable KPIs such as financial projections and performance quality. Additionally, our german linguists are supported by AI-powered tools like Matecat, Matesub, and Matedub. These tools eliminate redundant tasks and allow our translators to focus on quality. Our leading, adaptive machine translation technology, ModernMT, enhances all of these tools.
Our Professional German Translators
We work with a pool of native german linguists with a high level of expertise in both German language and your preferred languages. They are experienced in a variety of industries and subject areas, including legal, financial, technical, and medical, and carefully selected using top-notch technologies like the T-Rank, a system that instantly matches your content with the most qualified german translator for your content.
German Translation Prices
Translation prices vary depending on the length and complexity of the text, as well as the language combination and the translation service level chosen. To have an idea of the translation cost for your content, you can use our
instant quote
or you can send us an
e-mail
and we will get back to you immediately.
German Document Translation
Accurate document translation is essential for businesses that need to communicate effectively with customers and stakeholders in other countries. We are able to translate any type of file and deliver it back to you in the exact same format. From simple word documents to json and html files, we got you covered.
More questions? Get in touch.
Our team is ready to find a solution for your localization needs
Contact us
About Translated
Translated is an international language service provider and pioneer in the use of artificial intelligence to support professional translators. The company was established in 1999 by linguist Isabelle Andrieu and computer scientist Marco Trombetti with the mission of allowing everyone to understand and be understood in their own language.
To achieve its mission, Translated has always relied on a symbiotic combination of human creativity and machine intelligence. This takes the form of a network of 517,576 vetted, native-speaking professional translators combined with one of the best-performing customized MT engines, ModernMT.
We have delivered 1.2 million translations in 199 languages to 310,391 clients in 40 macro-domains powering the globalization strategy of even the most demanding customers