Website Translations
We have been selecting and training the best professional translators in the world since 1999, supporting them with cutting-edge technologies to help over 133,860 clients in all industries.
Personal websites
Photo sharing websites
Writers / authors websites
Community building websites
Mobile device websites
Blogs
Informational websites
Online business brochure
Directory websites
E-commerce websites
More complex need?
We will help you get a quote for complex documents, PDFs, websites, software, and more.
Barbara - Senior Account Manager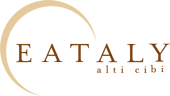 High-quality translations with quick turnaround times. AdWords and Facebook campaigns for overseas markets are no problem for us now!
Laura Corallo – Eataly

The Translated team has always been professional and helpful. They are quick to respond to requests for assistance and they respect the agreed deadlines.
Fabio Vanek – Italiaonline

Translated has been localising AdWords and Facebook marketing campaigns for us for several years. We consider them one of our trusted partners, and they have never let us down.
Alberto Mauri – GroupM

The Translated team is efficient from both a sales and an operations perspective. They are especially diligent when it comes to delivery deadlines, and they quickly take action where necessary to resolve any issues after delivery.
Davide Scalvi – Docebo

Thanks to Translated, our website is now available in 20 languages instead of 6, allowing us to enter new markets – the number of countries where we operate has risen from around 10 to 50!
Pierre Massol – TravelCar

Over the last few years, I've used Translated for translations from German and Russian into English. Their service is normally quick and efficient, with a transparent pricing structure.
Marcello Pasquali – Enel Green Power
Our clients
We proudly serve over 133,860 clients worldwide, including young innovative startups and large global enterprises from varying industries. We have optimized our processes to meet their unique needs, adapting from small, on-demand tasks to high-touch, fully managed solutions.

Read more
About Website Translation
Translated has offered website translation services in more than 100 languages for over 20 years through a network of 183,870 vetted native-speaking professional translators from around the world.
The translation of a website lets you reach thousands of new visitors and potential clients online. Offering your products or services to an international audience provides exposure and important growth potential for your business. Numerous studies have found that consumers are more likely to complete a purchase if they can find information in their own language. You can ensure a good browsing experience to your foreign visitors and gain market share in your industry at a limited cost. Our native speaking translators will adapt the content of your website to the culture and target audience, maintaining your brand identity while you expand into new markets.
To ensure the use of appropriate terminology, translators are selected according to your website, let it be cosmetic, mechanical, or legal. In addition, they live in the country the website targets: in this way they have a unique sensitivity to the local cultural context and can perfectly adapt the parts of your website that require genuine localization. We create a translation memory for each project so that when you update your website, you only pay for new parts of it. On request, we can also localize all the multimedia content of your website (images, graphics, downloadable pdfs, etc.) during the translation process.
Our website translation services entail several ways to carry out the translation process, depending on your needs and convenience. We can translate directly into your website's source code (HTML, PHP, XML, or any other format) while respecting tags' integrity, thanks to the use of our proprietary computer-aided translation software. This solution is ideal for a quick process, as it does not require the manual integration of texts into source files once the translation is delivered. Or we can translate your content in simple Word or Excel files. Lastly, if your website is managed by a CMS (WordPress, Joomla!, Prestashop, etc.), we can insert our translations within the latter if you provide us with access.
Once you have inserted the translation into your staging site or into production, we can check the content in its final context to assess the need to adapt the content to the layout, on request and free of charge.
Get an instant quote
The easy way to get your documents translated fast.
Buy online in a few clicks.
Instant quote