Chatbot Translation Services
We have been selecting and training the best professional translators in the world since 1999, supporting them with cutting-edge technologies to help over 137,594 clients in all industries.
Integration with chatbot platforms
Integration with customer support tools
Expansion of response datasets
Multilingual customer support
Post-translation testing
More complex need?
We will help you get a quote for complex documents, PDFs, websites, software, and more.
Barbara - Senior Account Manager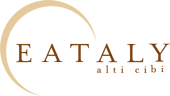 High-quality translations with quick turnaround times. AdWords and Facebook campaigns for overseas markets are no problem for us now!
Laura Corallo – Eataly

The Translated team has always been professional and helpful. They are quick to respond to requests for assistance and they respect the agreed deadlines.
Fabio Vanek – Italiaonline

Translated has been localising AdWords and Facebook marketing campaigns for us for several years. We consider them one of our trusted partners, and they have never let us down.
Alberto Mauri – GroupM

The Translated team is efficient from both a sales and an operations perspective. They are especially diligent when it comes to delivery deadlines, and they quickly take action where necessary to resolve any issues after delivery.
Davide Scalvi – Docebo

Thanks to Translated, our website is now available in 20 languages instead of 6, allowing us to enter new markets – the number of countries where we operate has risen from around 10 to 50!
Pierre Massol – TravelCar

Over the last few years, I've used Translated for translations from German and Russian into English. Their service is normally quick and efficient, with a transparent pricing structure.
Marcello Pasquali – Enel Green Power
Our clients
We proudly serve over 137,594 clients worldwide, including young innovative startups and large global enterprises from varying industries. We have optimized our processes to meet their unique needs, adapting from small, on-demand tasks to high-touch, fully managed solutions.

Read more
About chatbots translation
Chatbots and machine learning are changing the face of business.
A chatbot is an AI-powered program that you can "chat with." Many businesses have already considered the use of these "virtual assistants" for customer service or tech support purposes, because they make it easy to answer user queries in real-time through a messaging platform using the power of machine learning.
Chatbots typically integrate with messaging apps such as WeChat, Facebook Messenger, WhatsApp, etc., and it seems they will become the preferred channel for conversational commerce, whether it's for ordering sushi, booking flights, or buying tickets for a concert – anything goes.
The Artificial Intelligence (AI) and Natural Language Processing (NLP) technology needed to build chatbots is becoming more and more accessible, and these programs can help you understand the root causes underlying your clients' purchases and their satisfaction (or lack thereof) by learning from the data gleaned from their conversations.
A real digital revolution is happening in the world of communication, and multilingual chatbots are part of it.
The chatbot marketplace is growing fast
"By 2020, clients will manage 85% of their relationship with the enterprise without interacting with a human" - Gartner Predicts
There are three types of chatbots: those based on rules, those based on ML (machine learning) technology, and those based on both. The former are more limited and cannot evolve, while chatbots based on ML are smarter and can improve, since they learn from their conversations with users.
At Translated, we developed our own chatbot that interacts with our clients when our offices are closed, i.e. during the night and at weekends. The beta version is currently available via our website (see the icon in the bottom right corner of this page) and on Facebook Messenger. Our clients can get information about our company or get a translation quote in real-time. While we're making it smarter, give it a try and let us know what you think. Any feedback is welcome!
Translated has always driven innovation in the translation industry by leveraging machine learning and AI in the tools, processes, and products we develop to help our professional translators and Project Managers improve the quality and turnaround times of their daily work. MateCat and ModernMT are the latest proprietary products that we have launched. MateCat online, free, and open source computer-assisted translation tool that provides translators with revolutionary new functions, such as real-time learning from user corrections, automatic tag placement, and instant quality estimation, while ModernMT is a latest-generation machine translation engine that can automatically translate texts by selecting the most appropriate translation for each word according to the context.
We make your chatbots multilingual
"Language is one of the most important components of customer communications, especially when it comes to customer care." - CRM magazine
As of June 2016, only 26% of the Internet population used English as their browsing or messaging language. However, the bots present on the market today are primarily built and designed exclusively in English. Upgrading your bot to work in multiple languages and for multiple audiences gives your business a great opportunity to expand to non-English speaking markets, but it requires the same cultural awareness needed to design and translate your website to give it a local feel. Translated has been offering translation services for over 20 years through a network of 187,629 vetted professional native translators from all over the world. We can provide quality services from professional translations to sentence generation in over 153 languages.
We can test and fine-tune your chatbots
A challenge when testing multilingual bots is that each language is meant for users from different cultures. Aspects such as text direction, measurements, and currency must therefore be considered, and your chatbot's sentences must be specifically adapted to the local cultural context, guaranteeing that the translation is accurate and understandable in the target country: a genuine localization process.
We can test your localized bot, taking care of test environment setup, test case design, test execution, and fine-tuning translations.
Get an instant quote
The easy way to get your documents translated fast.
Buy online in a few clicks.
Instant quote