Translation Rates
We have been selecting and training the best professional translators in the world since 1999, supporting them with cutting-edge technologies to help over 319,322 clients in all industries.
More complex need?
We will help you get a quote for complex documents, PDFs, websites, software, and more.
Barbara - Senior Account Manager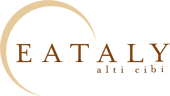 High-quality translations with quick turnaround times. Google Ads and Facebook campaigns for overseas markets are no problem for us now!
Laura Corallo - Eataly,

Translated helped Airbnb develop a new translation workflow maximizing quality, control and cost efficiencies.
Salvo Giammarresi - Airbnb

The Translated team has always been professional and helpful. They are quick to respond to requests for assistance and they respect the agreed deadlines.
Fabio Vanek - Italiaonline,

Translated has been localising Google Ads and Facebook marketing campaigns for us for several years. We consider them one of our trusted partners, and they have never let us down.
Alberto Mauri - GroupM,

The Translated team is efficient from both a sales and an operations perspective. They are especially diligent when it comes to delivery deadlines, and they quickly take action where necessary to resolve any issues after delivery.
Davide Scalvi - Docebo,

Thanks to Translated, our website is now available in 20 languages instead of 6, allowing us to enter new markets - the number of countries where we operate has risen from around 10 to 50!
Pierre Massol - TravelCar,

Over the last few years, I've used Translated for translations from German and Russian into English. Their service is normally quick and efficient, with a transparent pricing structure.
Marcello Pasquali - Enel Green Power
Our clients
We proudly serve over 319,322 clients worldwide, including young innovative startups and large global enterprises from varying industries. We have optimized our processes to meet their unique needs, adapting from small, on-demand tasks to high-touch, fully managed solutions.

Read more
How much does a translation cost?
The cost of a translation depends on various factors, the largest ones being the length of the text to be translated, i.e. the number of words, and the linguistic combination. The rarer the language combination, the higher the translation rate: for example, a translation from English to Japanese will cost much more than a translation from English to Italian, because there are less translators available for this language combination and the cost of living in Japan is much higher than in Italy.
In addition to these two variables, the price of a translation can vary substantially according to the subject. The more specific and technical the terminology in a translation, the higher the translation rates. For example, the translation of an article on the operation of nuclear reactors will cost more than the translation of a brochure on the best restaurants in New York.
Lastly, prices for a translation change if it requires particular formatting work, an urgent delivery date, or if it is a specific type of translation (sworn translation, proofreading previously translated material, certified translation, and more).
Translated offers an average price of US $0.10 per word. The translation of a standard page costs on average US $25, considering an average of 250 words per page, or 1,500 characters including spaces.
Three levels of service
Translated offers three levels of service (premium, professional, and economy) to best meet the specific requirements of each translation project.
Economy: Perfect translation for understanding a text or for personal use. Not suitable for publication purposes. Light edit of a machine generated translation by a native-speaking professional translator to remove only the most serious errors. Not available for scanned PDFs and images.
Professional: Standard professional translation. Translation carried out by a native-speaking professional translator. Qualitative assessment by a second native-speaking professional translator. Final quality control by a dedicated project manager. Translation memory included upon request.
Premium: high-quality translation for publication purposes. Translation carried out by a native-speaking professional translator. Full review by a second native-speaking professional translator. Final quality control by a dedicated project manager. Translation memory and glossary included upon request.
The table below shows indicative translation prices for different types of documents depending on the quality level requested.
The prices shown are based on the translation of a general subject from Italian to English and a standard delivery date, which is about 2,500 words per day from the project's second business day.
| | Premium | Professional | Economy |
| --- | --- | --- | --- |
| Website (3,000 words) | €335 | €240 | €120 |
| Powerpoint presentation (1,000 words) | €125 | €88 | €40 |
| Press release (300 words) | €41 | €30 | €12 |
| CV (250 words) | €36 | €25 | €10 |
| User manual (5,000 words) | €578 | €415 | €200 |
| Android App (2,000 words) | €235 | €165 | €80 |
| 5 AdWords ads (50 words)1 | €21 | €10 | €4 |
| Marriage certificate (100 words)2 | €21 | €10 | €4 |
1 We always invoice a minimum of 100 words to cover our production costs.
2 If you need a sworn translation, please go to this page.
Translated has offered multilingual translation services for over 20 years through a network of 549,754 native-speaking professional translators from all over the world. Thanks to this experience, we can respond to all your translation needs in terms of languages, formats, specializations, and delivery times.
The quality of the final translation is ensured by our native speaking translators living in the country where the translated documents will be published, guaranteeing that the translation is accurate, appealing, and coherent in the destination country.
Get an instant quote
The easy way to get your documents translated fast.
Buy online in a few clicks.
Instant quote