iOs Apps Localization
We have been selecting and training the best professional translators in the world since 1999, supporting them with cutting-edge technologies to help over 132,069 clients in all industries.
More complex need?
We will help you get a quote for complex documents, PDFs, websites, software, and more.
Barbara - Senior Account Manager
-->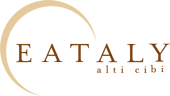 High-quality translations with quick turnaround times. AdWords and Facebook campaigns for overseas markets are no problem for us now!
Laura Corallo – Eataly

The Translated team has always been professional and helpful. They are quick to respond to requests for assistance and they respect the agreed deadlines.
Fabio Vanek – Italiaonline

Translated has been localising AdWords and Facebook marketing campaigns for us for several years. We consider them one of our trusted partners, and they have never let us down.
Alberto Mauri – GroupM

The Translated team is efficient from both a sales and an operations perspective. They are especially diligent when it comes to delivery deadlines, and they quickly take action where necessary to resolve any issues after delivery.
Davide Scalvi – Docebo

Thanks to Translated, our website is now available in 20 languages instead of 6, allowing us to enter new markets – the number of countries where we operate has risen from around 10 to 50!
Pierre Massol – TravelCar

Over the last few years, I've used Translated for translations from German and Russian into English. Their service is normally quick and efficient, with a transparent pricing structure.
Marcello Pasquali – Enel Green Power
Our clients
We proudly serve over 132,069 clients worldwide, including young innovative startups and large global enterprises from varying industries. We have optimized our processes to meet their unique needs, adapting from small, on-demand tasks to high-touch, fully managed solutions.

Read more
About iOS App Translation
The Apple Store App is available in over 150 countries and supports more than 40 languages. Application localization is a great marketing opportunity for expanding target markets and increasing downloads and revenues in Apple's App Store.
Market: current data and growth forecasts
In 2018, 205.4 billion apps were downloaded and 106.4 billion dollars were spent in App stores. Forecasts estimate that there will be six billion devices worldwide in 2022: one for every inhabitant of the planet, with an expenditure of 157 billion dollars.
The countries with the most downloads will be: China, India, the USA, Brazil, and Russia. By order of expenditure, however, the first five will be: China, the USA, Japan, South Korea, and Germany, along with countries such as Japan where an average of 140 US dollars will be spent each year on mobile phones (almost seven times the world average). The possibilities are clearly almost endless, if properly localized.
Preparation for translation
1. Choose languages and markets
Which countries and which languages will your application support? Get help from our T-Index: you can review the market highlights and identify the areas with the greatest potential for your app.
2. Structure your app to support localized content.
Follow Apple's best practices for localizing iOS applications.
3. Request a quote for a professional translation.
You can write to info@translated.com or through the contact form. Send us your source files (.xml or any other format), the description text, the keywords for App Store, images, and any other material to be translated.
Increase turnover
Have you already planned a campaign on Google Ads to increase your installations or engagement with your app? Translated is also one of the few Google-approved providers for localizing Google Ads (formerly Google Adwords). Send us a simple Word or Excel document containing the campaign to be translated, and we will quickly and easily produce a high-quality localized version of your advertising campaigns.
Get an instant quote
The easy way to get your documents translated fast.
Buy online in a few clicks.
Instant quote