Google Ads Campaigns Translations
We are one of the few agencies approved by Google for the localization of Google Ads campaigns; we use the world's best professional translators and the most advanced technologies to ensure all your content will be perfectly localized.
Marketing agencies
Hotels and B&Bs
E-commerce SMEs
Multinational corporations
More complex need?
We will help you get a quote for complex documents, PDFs, websites, software, and more.
Barbara - Senior Account Manager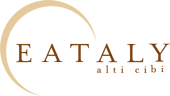 High-quality translations with quick turnaround times. AdWords and Facebook campaigns for overseas markets are no problem for us now!
Laura Corallo – Eataly

The Translated team has always been professional and helpful. They are quick to respond to requests for assistance and they respect the agreed deadlines.
Fabio Vanek – Italiaonline

Translated has been localising AdWords and Facebook marketing campaigns for us for several years. We consider them one of our trusted partners, and they have never let us down.
Alberto Mauri – GroupM

The Translated team is efficient from both a sales and an operations perspective. They are especially diligent when it comes to delivery deadlines, and they quickly take action where necessary to resolve any issues after delivery.
Davide Scalvi – Docebo

Thanks to Translated, our website is now available in 20 languages instead of 6, allowing us to enter new markets – the number of countries where we operate has risen from around 10 to 50!
Pierre Massol – TravelCar

Over the last few years, I've used Translated for translations from German and Russian into English. Their service is normally quick and efficient, with a transparent pricing structure.
Marcello Pasquali – Enel Green Power
Our clients
We proudly serve over 133,860 clients worldwide, including young innovative startups and large global enterprises from varying industries. We have optimized our processes to meet their unique needs, adapting from small, on-demand tasks to high-touch, fully managed solutions.

Read more
About Google Ads translation
Google Ads - previously Google Adwords - is Google's online Pay Per Click advertising program. It helps clients advertise in multiple countries. Translating advertising campaigns is a great way to promote your products locally and expand your business worldwide.
Translated is one of the few Google-approved vendors for the localization of Ads. We are specialists in localizing AdWords campaigns and websites in over 110 languages. Our main goal is to maximize target traffic and help advertisers achieve the best ROI from their international campaigns.
Our work is based on two principles:
Keyword optimization: we use the Google Keyword Planner to check the relevance of keywords with regards to local search trends.
Effective creativity: we translate ad texts to make your original commercial message and call-to-actions as persuasive as possible in the target language.
Quality has a key role in advertising campaigns. Our translators will not only choose the most relevant keywords for your market and respect the different keyword matching options (broad match, phrase match, exact match, and negative match), but also follow the specific AdWords quality guidelines and best practices required by Google. This will maximize the Quality Score of your keywords and ensure the success of your ads.
How it works
1. Choose languages and markets
In which countries and which languages will you advertise your products? Have a look at translated.com's T-Index study to identify the market-language combination most appropriate for your investment taking into account the customer base and online sales potential.
2. Prepare your Google Ads material for translation
Basic mode: send us a simple Word or Excel document containing the campaign to translate or give us access to your AdWord panel by adding a new temporary user. Please do not forget to organize your file in ad groups in order to help our translators understand the campaign structure.

Expert mode: download AdWords Editor, the free Google application for managing AdWords campaigns, in order to generate an .aea file. With its clear and friendly interface, it takes about 5 minutes to open your AdWords account in the editor, download the campaign you want to localize and export the backup in AEA format
3. Get a quote
Get an instant quote here or send us the files to translate at info@translated.com
Get an instant quote
The easy way to get your documents translated fast.
Buy online in a few clicks.
Instant quote