Professional Resume Translations
A professional, high-impact resume increases your chances of success in the working world. Translate your resume professionally. Immediate online quote for any language combination. Years of experience at your service.
Resumes
Professional certificates
Degrees and diplomas
Cover letters
Letters of recommendation
More complex need?
We will help you get a quote for complex documents, PDFs, websites, software, and more.
Barbara - Senior Account Manager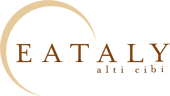 High-quality translations with quick turnaround times. Google Ads and Facebook campaigns for overseas markets are no problem for us now!
Laura Corallo - Eataly,

Translated helped Airbnb develop a new translation workflow maximizing quality, control and cost efficiencies.
Salvo Giammarresi - Airbnb

The Translated team has always been professional and helpful. They are quick to respond to requests for assistance and they respect the agreed deadlines.
Fabio Vanek - Italiaonline,

Translated has been localising Google Ads and Facebook marketing campaigns for us for several years. We consider them one of our trusted partners, and they have never let us down.
Alberto Mauri - GroupM,

The Translated team is efficient from both a sales and an operations perspective. They are especially diligent when it comes to delivery deadlines, and they quickly take action where necessary to resolve any issues after delivery.
Davide Scalvi - Docebo,

Thanks to Translated, our website is now available in 20 languages instead of 6, allowing us to enter new markets - the number of countries where we operate has risen from around 10 to 50!
Pierre Massol - TravelCar,

Over the last few years, I've used Translated for translations from German and Russian into English. Their service is normally quick and efficient, with a transparent pricing structure.
Marcello Pasquali - Enel Green Power
Our clients
We proudly serve over 310,391 clients worldwide, including young innovative startups and large global enterprises from varying industries. We have optimized our processes to meet their unique needs, adapting from small, on-demand tasks to high-touch, fully managed solutions.

Read more
Why is it important to translate your resume?
Your resume is your "business card" in the working world: don't take away from years of study and experience with an amateur resume.
An effective resume translated into the appropriate language is your passport to the job market. Therefore it is important to rely on a professional for a resume translation that enhances it in the best possible way. Whether you're looking for your first job or are an accomplished manager, a resume that is perfectly translated into English, German, Spanish, French, or Chinese can make a difference in opening doors to better career opportunities.
It is very important to determine who will be reading the resume. Often there are cultural or industry differences which must be taken into account during the translation: Translated will ensure that your resume corresponds exactly to your market segment's expectations.
The first impression is the one that counts: there are no second chances. If your resume is accompanied by a good cover letter, you won't need a second chance: Translated will take care of your cover letter with a professional translation, and the effect it has on your potential employer will be completely different than the impression an amateur translation would leave.
Get an immediate quote for the translation of your resume. If the estimate is in line with your expectations, simply confirm the order, attach the document to be translated, and you'll quickly get the translation of your resume or cover letter.
This service was created to satisfy those who'd like to have a properly written resume; it really can make the difference between getting an interview and having your candidacy fall between the cracks. By partnering with excellent translators, every word of your resume will have the correct translation.
Having a professional resume is of great professional value for you: Translated offers it at affordable prices, while maintaining the quality you need.
For resume translations, Translated recommends our Premium service, where the first translation is thoroughly reviewed by a second, professional, native-speaking translator responsible for checking the translated text in detail along with its stylistic quality and internal consistency.
Get an instant quote
The easy way to get your documents translated fast.
Buy online in a few clicks.
Instant quote