Professional Translation Solutions for Your Shopify Store
Unlock the full potential of your Shopify store with our expert translation services, designed to accelerate market expansion and maximize ROI.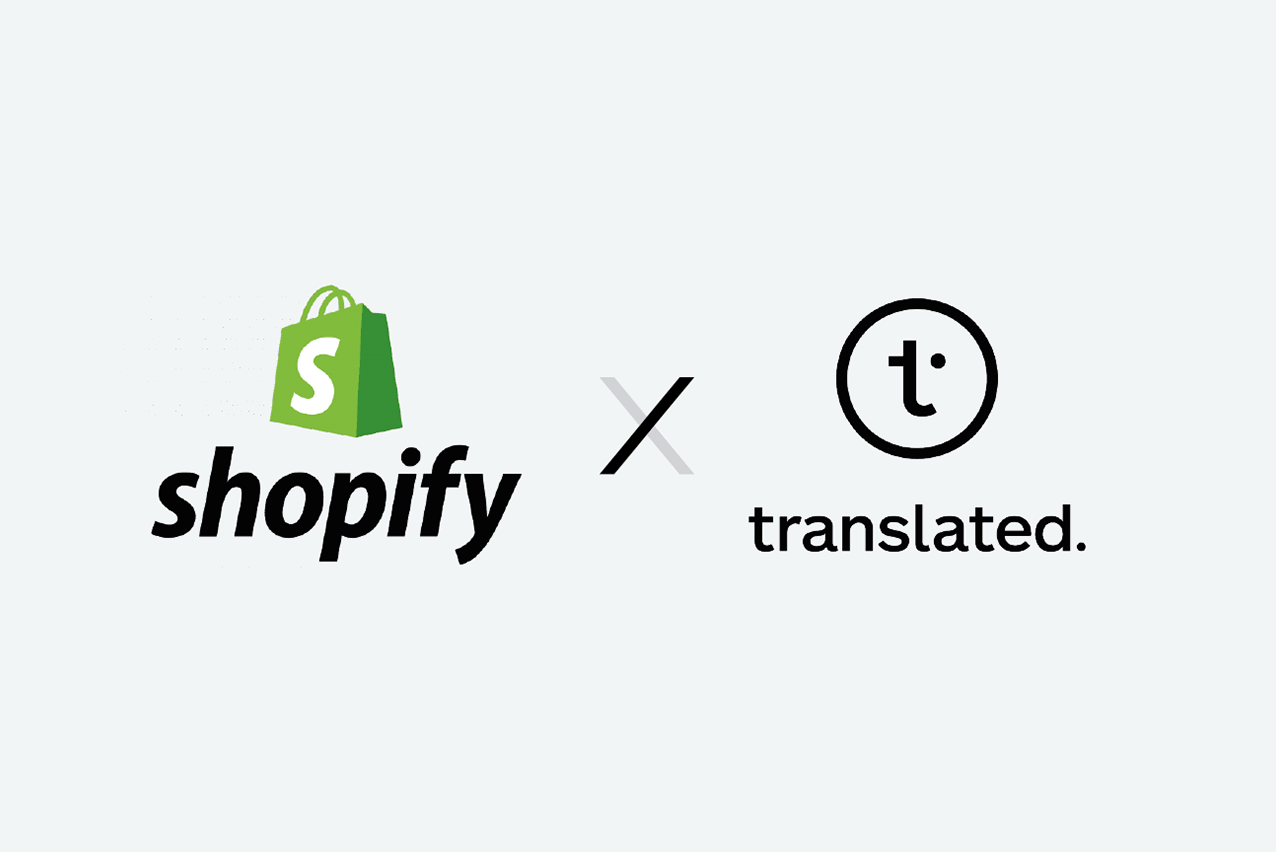 3 Easy Steps to Get Started
Prepare Your Files For Translation
Get An Instant Quote Here Below
Benefits of Multilingual Shopify Websites
Expand Your Customer Base
A multilingual Shopify store enables you to reach a broader international audience by catering to customers who speak different languages. This expansion can lead to increased website traffic and a more diverse customer base.
Reduce Cart Abandonment
Language barriers can often lead to cart abandonment. Multilingual stores mitigate this issue, ensuring that customers can comfortably complete their purchases.
Boost E-Commerce Sales
76% of customers prefer shopping in their own language. That's why providing content they can understand makes them more likely to convert into paying customers.
Gain a Competitive
Edge
The ability to connect with international customers on a deeper level through their native language can be a key differentiator, setting you apart from competitors who may only offer their services in a single language.
Improve User Experience
Tailoring product descriptions and promotions to different languages and regions improves the relevance of your messaging, enhancing the overall user experience.
Increase Brand Awareness
As your Shopify store becomes more and more accessible to a wider audience, it increases your brand's visibility and recognition on a global scale.
Global Coverage
We translate and localize your e-commerce offering in 201 languages, adapting your content for international markets.
Industry Expertise
From fashion to technology, we work with a pool of 300,000+ linguists who are experts in 40 different subject areas.
Fast turnarounds
We combine the most sophisticated AI technology with human creativity to deliver high-quality translations whenever you need them.
Effortlessly Adapt Your Shopify Store For Your Audience
Making your Shopify store multilingual is easy.
Just follow the steps below.
1 - Prepare the export file with the original content from your Shopify store
• From your Admin, go to Settings > Languages > Export
• Select the languages that you want to export and choose one of the following options:
◦ All content to export all translations.
◦ Metafields if you're using Metafields to add content to your store.
◦ Outdated if you've already added translations to your store and want to export translations that are out of date in your default language.
◦ Untranslated content to only export content that isn't currently translated.
• Click Export. The exported CSV file is emailed to you.
• Convert your CSV file into an Excel File and hide all columns except for the ones where you see translatable content (e.g. "Default Content" column). If you need help, just contact us and we will do it for you!

2 - Upload your Excel file into our Instant quote above
Select source and target languages, choose your preferred translation service level and add your expected delivery day. If you have any specific instructions about the tone of voice or any terminology that we should be aware of, simply add them in the notes of your project.
3 - Import the translated CSV file back on Shopify
• From your Shopify admin, go to Settings> Languages>Import
• Click Add file and use the translated CSV file we delivered back to you via email.
• If you wish to replace existing translations with the translated language content in your CSV file, select "Overwrite." If you only want to add new translated content without replacing existing translations, leave "Overwrite" unchecked.
• Click on "Upload and continue".
• After uploading, review the information related to the import language, and then click "Import." If there are errors in your CSV file, the importing process will stop, and the errors will be detailed on the Import language with a CSV file page.
• You will receive a confirmation email containing a list of any translated content that either failed or was skipped during the importing process.

Get an Instant Quote
Need Also SEO for Your Shopify?
Get in touch today and a member of our team will customize a solution for you.
Contact us
Hello, I'm Barbara.
How can I help you?
Barbara - Senior Account Manager